Our blog has been silent for a while since our plans have been in such flux and we didn't want to jinx things one way or another by being too optimistic.
When we crossed the South Pacific to
Australia
, we skipped
Vanuatu
due to time constraints with the intention to go there afterwards.

Category 5 Cyclone Pam hit the islands this past March and we figured we would go spend 3-4 months there helping with reconstruction.
Al ( from SAGITAIRE) and I looked at taking 2 different weather windows at the end of April but got closed out on both.

We then left for the
US
to take care of the rental houses while TORTUGUITA stayed comfortably tied in a berth at the Gold Coast City Marina.

There was a decent weather window to
New Caledonia
of 7 days while we were gone but had hopes of having another upon our return.

Well, no such luck.

The windows are running 4 days max and at this time we either have to 'fish or cut bait' as the saying goes.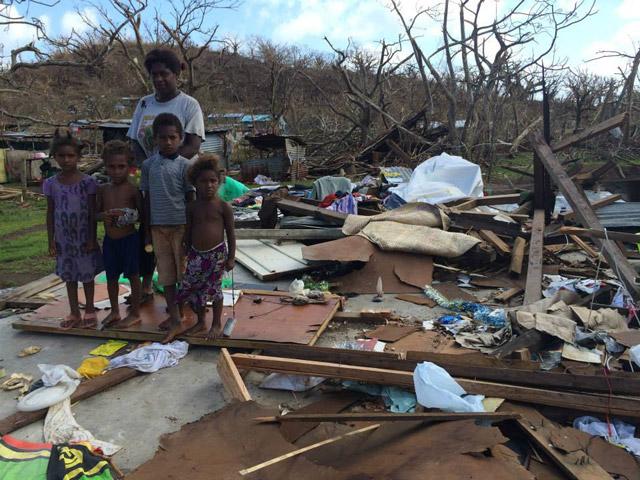 The people of Vanuatu could really use the help
Since it looks like there is no safe way to get to
Vanuatu in the near future
, we decided to head to
Southeast Asia
.

We must transit
Indonesia
to get to the rest of the countries and will have some flexibility in our route once through Indo.

We are not much for buddy boating, or at least hand holding during our cruising. However, there are 2
Australia
to Indonesia Rallys.

One leaves from
Cairns
and the other from
Darwin
.

These events take care of all the bureaucracy and provide support for any problems during the 3 month passage through the islands.

The cost is actually pretty favorable since the option doing a DIY transit is to hire a ships agent and have them handle your paperwork but there is no support or planned events.

The rally from
Cairns
would be preferable since it is a week closer to the Gold Coast than
Darwin
but the limit of 50 boats has been reached so they are not accepting any more applications.
Here's the list of boats we will be traveling with:
The Darwin Rally has room for us but we are pushed up against the 1 month that it takes to get our Cruising Permit (CAIT) and then our Visas from the Indonesian Consulate in
Darwin
prior to the late July departure.

Not the least is the need to get ourselves to
Darwin
in less than a month.
So we must get going.

Heading north.

Unlike last year, when we were exploring all the towns, rivers, islands, and marinas, we are just going to do marathon passages to get as much distance under the keel as possible.
We are departing tomorrow and will sail north for about a week with the
Whitsunday
Islands
being our first rest stop.

We pretty much already covered all that territory last year.
Sorry Vanuatu, it will be a loss for us all.